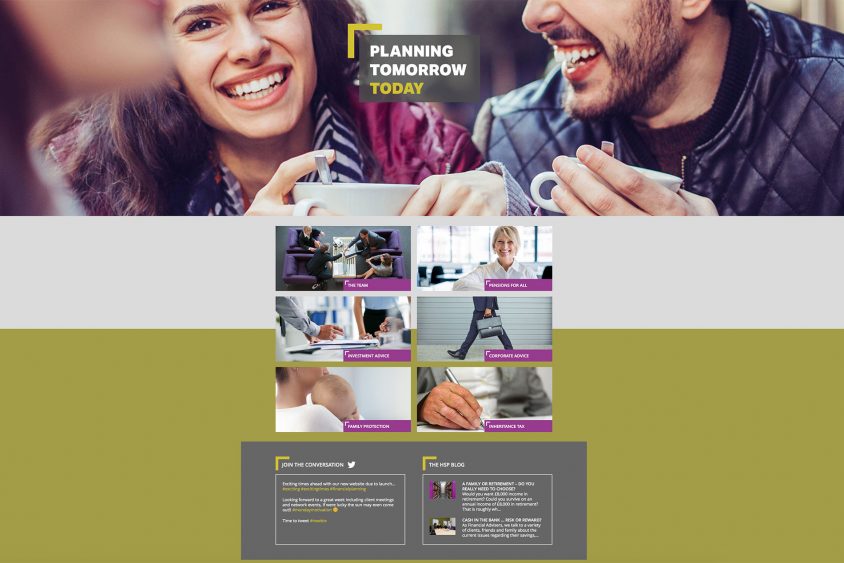 New Website
At HSP we specialise in giving trusted professional financial advice, our clients are often from referrals and word of mouth. Alongside this we have run a basic website to provide some information and background on the company.
However, the time has come to introduce our new website. This is not a task we have taken lightly. Over the last few months we have been working with Chris & Gareth at Brand  Structure to create an up to date site which adds value to new and existing clients.
This initially was a daunting idea but Chris and Gareth have helped us to create a website to be proud of. It will enable existing clients to keep in touch with us and read our blogs while providing potential new clients a true representation of our Company and what we stand for.
We would like to thank Chris and Gareth for their hard work and our clients who have given us feedback and testimonials for the site – we are sorry we could not fit them all in.
We are proud of our new site and hope it can become a point of reference for anyone looking to further understand financial planning, and if you have queries these can be put directly to the team via email, telephone, social media or our new enquiry form.