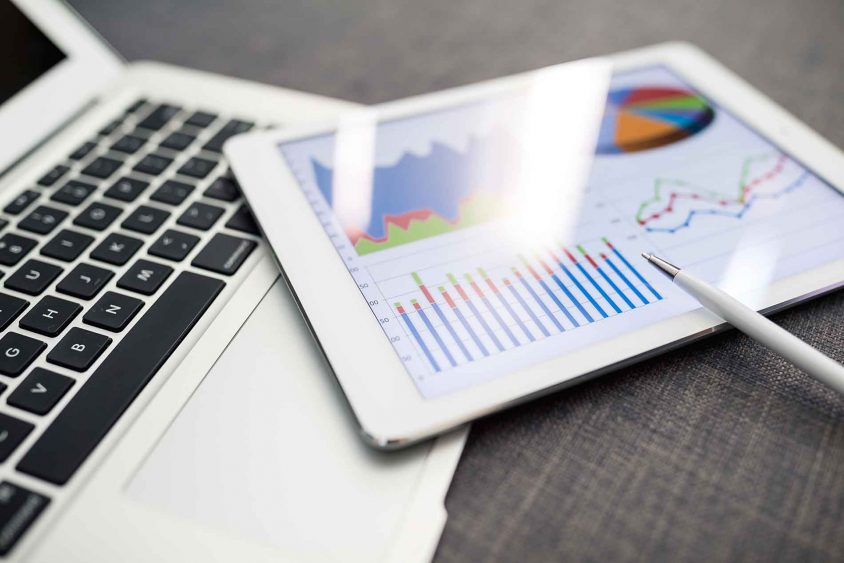 How to look after your personal finances during the coronavirus pandemic
Ian Vernon – HSP Financial Planning
Right now, we all find ourselves in uncharted waters as the world unites in a fight against an invisible enemy, the coronavirus. The Covid-19 pandemic has had – and is still having – a terrible human cost, and it has brought economies to the brink of recession and caused share prices to fall significantly.
At this time your personal finances may be one of the concerns that has been in the background or maybe you now have the time to get on top of your financial plans, and lets be honest now is possibly the best time to calmly give yourself a financial health check.
I have put together some practical tips on how to look after your money during the coronavirus pandemic, so you can feel more in control as we begin to return to normality.
Budgeting.
Review your bank statements to understand your incomings and outgoings. It is essential to know the reality of your financial situation. Most banks now have the facility to assist you in checking exactly what you spend to enable you to make a list of all your outgoings. Create a budget. If you have never had a budget before there is no better time to start. Key elements of budgeting are to be realistic and look at the last month as an example of what you are spending – you may think the lockdown means you will be spending no money at all, but this is rarely the case as people spend on new entertainment for time spent at home. Remember – a budget only works if it feels realistic to your changing circumstances, particularly in the current climate we find ourselves in. Do not be too hard on yourself, if you need to amend it, you can, and it is sensible to review at regular intervals.
Emergency savings (Rainy day money)
I regularly talk to my clients about having available cash set aside in a savings account; specifically, enough to cover three to six months of outgoings (which if you have budgeted you should know). This is designed to allow you to not only cover unexpected bills, but also to ensure security in the event of short-term unemployment.
I understand it can be difficult to build emergency savings while you are already deep in middle of this pandemic. If you have just been made redundant, you are clearly not able to start building cash reserves. However, if you are still receiving income, take this time as an opportunity to build your savings in the coming weeks. If you are self-employed and worried about how this might impact your incomings, it would be worth discussing your options with your accountant around the Government's Self-Employed Income Support Scheme.
We do not know the precise financial implications of this pandemic, but it is clear it will have wide ranging economic impact. The best way to protect yourself from the many unknowns that lie ahead is to have a strong emergency fund.
Make a Will.
Only around a third of people in the UK make a Will. Even in the most basic of circumstances, having a will reduces the time and the cost required to manage an estate. In more complex cases, it is likely that a Will, could assist in reduce tax liabilities and make sure more of your assets pass to your loved ones.
Review your protection
Protection forms the foundation of any plan. There is no point in putting in place plans if you fall at the first hurdle. Life assurance is generally inexpensive and gives you and your family peace of mind that liabilities are going to be met. If you do take out life assurance cover, consider putting it in trust. Failure to do this could mean a long delay before the money is paid out, disputes about who gets the money, and a potential Inheritance Tax liability – all at a time when money is needed the most. Consider critical illness cover – unfortunately, the likelihood of being diagnosed with a critical illness is higher than dying during your working life. Critical illness cover pays out money on diagnosis of specified serious illness, money that can be used to cover your outgoings while you recover.
Make a plan
By failing to prepare, you are preparing to fail.  This is vital and first thing we advise all our clients to do. Even when unexpected events such the Covid19 occur, a solid plan will provide a point of reference to guide you through uncertain times. If you find you have got extra time on your hands, now is a good time to dig out your pension paperwork.
Take advantage of available tax reliefs – examples are ISAs (£20,000 per annum allowance.) which grow free of personal income and capital gains tax, and pensions, which also grow free of personal tax, but also qualify for tax relief on the contributions (within the relevant limits).
Some people do not store a lot of money in savings because they have stocks and shares investments and consider cashing them in during a crisis. Please think twice before falling back on investments as stock markets have fallen in the past few weeks. If you attempt to liquidate investments for cash right now you may risk losses. In short, investments cannot take the place of emergency savings.
If you are not working you may simply have no choice but to cash out some stocks while they are down. Never lock away money in stocks that you may need to use within 5 years. Rather, build up your savings so you have the flexibility to leave your investments alone while they are down and let them recover. Investing is a long-term plan and as such the stocks will recover.
Review your plan
Regular checks against your original plan, taking account of changing circumstances, will give you the confidence that you are on track to achieve all that is important to you. Financial planning is a journey through many life stages and like any journey you sometimes need to check you are heading in the right direction.
These are desperately difficult times for us all and the forced time spent at home can make the problems and worries seem bigger than they are. Regardless of your circumstances, there is a huge economic impact on everyone. We know this is true due to the unprecedented levels of state aid.
We do not know how long this lockdown will last but we do know that there are many ways in which you can improve your financial health in the meantime.
We continue to support and guide our clients who are concerned about their finances and investments. HSP Financial Planning are an Independent Financial Advisory firm based in Whetstone, Leicester.